PCD Pharma Franchise in Andhra Pradesh – Top Pharma Franchise Company in India, Alisier Drugs invites you all to become a member of monopoly pharma franchise and PCD pharma franchise. We are welcoming everyone who is looking for genuine business dealerships through PCD pharma franchise in Andhra Pradesh. Our company is searching for new and dedicated members here who can be our partners on monopoly rights basis. You are promised a flourished business with good scope in near future.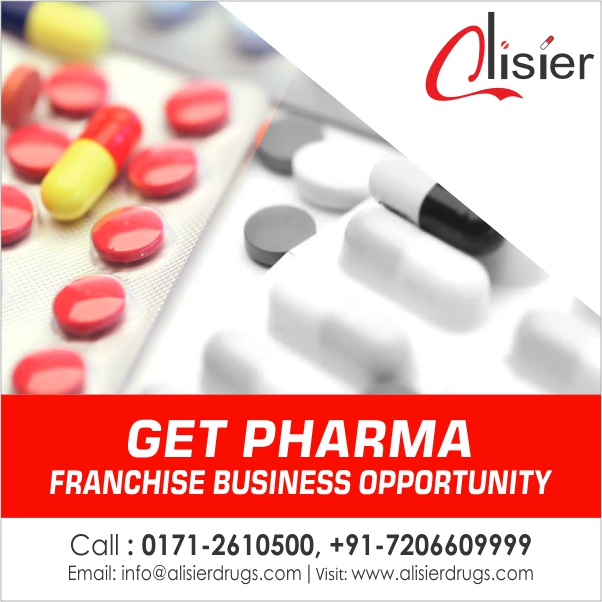 Franchise business is the best way to kickstart your own venture in this beautiful state of Andhra Pradesh. Alisier Drugs is an ISO certified Pharma Company that operates all over India and now bring you PCD pharma franchise in Andhra Pradesh. A customized solution of more than 300+ drugs is offered by us for the franchise. This includes analgesics, antibiotics; syrups range, multivitamins etc are offered by our company. Quality DCGI approved drugs are given that our wholly manufactured in GMP-WHO units. Strict guidelines for quality control are followed by us. You can trust on our quality for better franchise solutions.
Leading PCD Pharma Franchise Company in Andhra Pradesh – Alisier Drugs
Our company is described as the best pharma company in India. We have fostered some of the best techniques to provide you better quality drug formulations. Indian Medical Association guidelines have been strictly followed by us to preserve the affectivity and durability of the drugs. We are an eminent name in the market for pharma manufacturing and marketing services in India. Franchise business opportunities are provided on monopoly basis to the associates.
Strict policies have been adopted by our company. State of art manufacturing facilities is provided by the company. Alisier Drugs has its own set of manufacturing units that are certified with GMP-WHO units. Expert guidance has been taken to provide you top class drug formulations. We have covered multiple of drug classes and markets. Our aim is to bring better healthcare services by revolutionizing pharma sector. We have made improvements in our products list and keep on bringing positivity for better customer satisfaction. We already have a wide base of associates all over India. Thus, we are the best company for franchise dealerships.
Why Choose Pharma Franchise Business in Andhra Pradesh?
Andhra Pradesh is one of the largest states of India. It is a good destination for starting a pharma franchise business. The population is wide and the economy is prospering with each year. This has increased the per capita income and demand for medicines. The growing number of hospitals and clinics is a sign that the scope of franchise businesses is expanding. You will be able to capture better business goals and profits in near future. The government is also supporting the sector with policies and schemes. It is the best business destination for everyone who sought after genuine opportunities.
To get the best you need to collaborate with the best! Our company is inviting people from all over Andhra Pradesh to become a member of our company. We have to cover all the major cities of the state under our franchise services. You will be getting exclusive rights to all the territories for a franchise business. You can trust us for better deals in the given locations where we are offering franchise business:
Anantapur
Chittoor
East Godavari
Guntur
Kadapa
Krishna
Kurnool
Nellore
Prakasam
Srikakulam
Visakhapatnam
Vizianagaram
West Godavari
Customized Solution Of Pharmaceuticals Drugs For Pharma Franchise
Alisier Drugs has a complete solution for drug formulations. We have successfully covered multiple of segments through our franchise business. If you are someone who is looking for better franchise deals then our company is the best in whole India. We have covered different markets for franchise business and you can take the franchise in general as well as specialized businesses. Our pharma drugs list includes:
Cardiovascular range
Diabetic medicines
Cardiac diabetic medicines
Dermatology range
Gynecology
Orthopedic medicines
Gastric and Hepatic Medicines
Ayurvedic range
Nutraceuticals range etc.
List Of Promotional Tools Provided To Franchise Members
Correct marketing is very important for better output. Our company is distributing promotional tools and gifts to the members of the franchise. These are being distributed free of cost. The intrigue designs and appealing look has been carefully designed by our core team. Our promotional tools come in varied forms that will help you market and promote your business on a good level.
Catch covers
Pharma bags
Promotional gifts like pens, calendars, diaries etc.
Chemist pads
Visual aids etc.
Feel free to call us or text us through our contact inquiry form. Our representatives will give all the information related to franchise business scope and opportunities in Andhra Pradesh.
Contact Information
Name: Alisier Drugs
Address: Cabin no 3-4, Gupta complex,
Kuldeep Nagar, Ambala Cantt-133001 (Haryana) India
Call Us: +91- 98120 39777, +91- 97295 42777
Email: info@alisierdrugs.com