PCD Pharma Franchise in Assam – Alisier Drugs is a leading ISO certified PCD Company in India. Our company is one of the top pharma franchise companies in India. We have some of the vast range of drug formulations available for PCD and pharma franchise. Our company provides genuine business opportunities with low investments plans all around the nation. We have huge consumer base in all the zones of India which lead to offer PCD pharma franchise in Assam state.
Assam is a beautiful state which has a good scope as a potential pharma business destination for many. Alisier Drugs provides you a chance to start your own business in northeast India. Our company is a proud pharma manufacturer and marketer of drugs formulations. These range of tablets, capsules, pills, syrups, powders, sachets etc. These sums to more than 300+ varieties and different specialty ranges covered under our PCD pharma franchise in Assam opportunity. All the medicines that are offered here are approved by DCGI. They are manufactured under GMP and WHO conditions. We always strive to provide the best to our clients.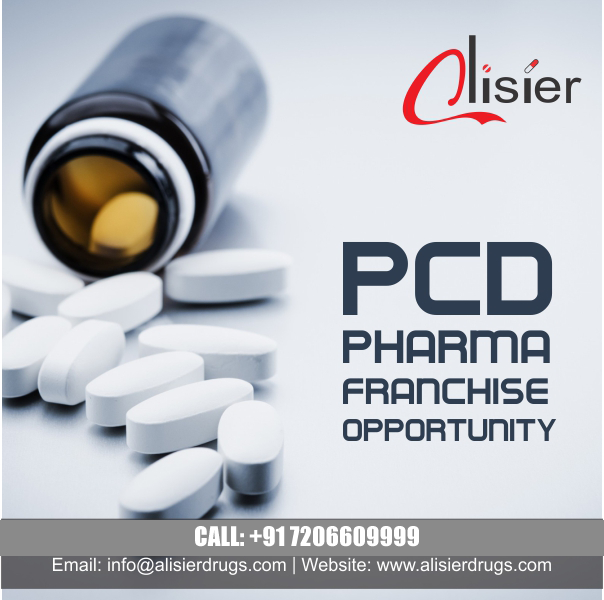 If you are looking for best deals in Assam then Alisier Drugs is the best in the market! Our company provides assured genuine deals of PCD and franchise pharma at flexible plans, monopoly rights with other benefits being promotional tools, attractive incentive schemes and much more. To know more about our business opportunities in Assam call us now on +91-7206609999. You can also text us your queries at info@alisierdrugs.com or leave a message in the inquiry box. Our representative will connect with the best quotation prices in the market.
Collaborate With The Top Pharma Franchise Company in Assam – Alisier Drugs
Haryana based Pharma Company, Alisier Drugs is one of the Top Pharma Companies in India. Our company offers some of the quality range of drugs formulations across India. We are an eminent name in the field of Pharma manufacturing and pharma marketing across India. Our company would like to invite all the dealers, wholesalers, retailers and agents who can be our PCD franchise business clients in Assam. Here are some features of Alisier Drugs:
Features Of Our Company – Alisier Drugs
Our company makes available multiple of specialty drug segments available for franchise. We have always made sure that you get quality range of drugs and medicines. We use best quality measurements and standards. The experts have helps us establish a reputed name when it comes to pharma marketing and manufacturing. Take a look at the characteristics of Alisier drugs that makes us a popular choice.
Quality: Our Company follows all the rules and standards laid by the medical institutions and government. Our units have been set up according to Schedule M. The whole processing is done using WMP and WHO. You can be assured of our great quality. Then drugs that are offered for the franchise are DCGI approved. We have more than 250+ clients all over India and they all have appreciated our quality medicines.
Technology: Latest technology has been embraced while making each unit of the drug. The containers and material used while the packaging is of the best quality. We have made sure that hygiene is altered in any condition. We want you to have pure drug formulations from our side.
Certification: We are a certified company. We are an ISO 9001:2008 certified Pharma Company. We are a proud owner of GMP and WHO verified units in excise duty zones of India. The drugs are certified with DCGI.
Other Benefits: We have a wide distribution network that has various channels for delivery. Alternative sources are backed up by Aliser Drugs in case of any mishappening.
The scope of Pharma Franchise Business in Assam
Assam is a northeastern state of India. The state is one of the flourishing areas of India that is said to be potent pharma hub. The state is one of the special economic zones of India. The government is supporting the pharmaceuticals growth here. The growing economy and living standard of the people is a sign of good scope here as a member of PCD pharma franchise for Assam.
Assam has rich heritage. The growing aspect of economy and living standard has helped gain better healthcare and medication system here. One can expect good returns on investment on medicine business here. The coming of MNCs to set up their units and branches here is a good sign that the pharmaceuticals franchise business grow under better support and shade in Assam.
Targeted Locations Of Assam For Pharma Franchise
Alisier Drugs is offering all the 33 districts of Assam for Pharma Franchise and PCD business. We are covering all the major cities like Dispur, Guwahati etc. We are offering monopoly rights and wide area under your control. The subjected division of zones lies in the hands of the company. We assure you to provide genuine and big zones under your supervision. Here are the districts of Assam covered by us:
Baksa
Barpeta
Biswanath
Bongaigaon
Cachar
Charaideo
Chirang
Darrang
Dhemaji
Dhubri
Dibrugarh,
Dima Hassao
Goalpara
Golaghat
Hailakandi
Hojai
Jorhat
Kamrup
Kamrup Metro
Karbi Anglong East
Karbi Anglong West
Karimganj
Kokrajhar
Lakhimpur
Majuli
Morigaon
Nagaon
Nalbari
Sivasagar
Sonitpur
South Salmara-Mankachar
Tinsukia,
Udalguri
Perks Of Being An Associate of Alisier Drugs For PCD Pharma Franchise
Alisier Drugs is looking for hardworking and dedicated people to be our client through PCD pharma franchise in Assam. Our company is offering 250+ drugs formulations for the franchise. These include tablets, capsules, injectables, pill, syrups, powders etc. We are covering more than 10+ specialty and general therapeutic areas for the franchise. Here are the benefits:
Our company is offering monopoly rights.
Affordable quotation prices.
On time delivery of medicines.
Contact Information
Name: Alisier Drugs Pvt. Ltd
Address Info: PLOT NO.23, DUKHERI ROAD,
VILL.MOHRA, TEHSIL-AMBALA CANTT
AMBALA CANTT, HARYANA, INDIA
Phone Number: +91-7206609999
Email: info@alisierdrugs.com